80 Healthy Smoothie Recipes
You need new smoothie ideas right now – I can just feel it – and so I've got 80 healthy smoothie recipes for you! One of the number one questions I get from clients is: are smoothies healthy or not. The answer to that is….it really depends on how you're using it, how it's made and what ingredients you use.
I see a lot of people put 4-6 servings of fruit in a smoothie, blend it up and then wonder why they don't feel energized or are left hungry an hour later. This type of sugar rush and crash can happen even with the healthiest of fruits combined in the blender. Instead, focus on fruits balanced with greens, protein and healthy fat – and the options are so plentiful. Nuts, seeds, powders, dairy and non-dairy milk bases offer so many nutrition and flavor options.
I called my friends in to help with this 80 Healthy Smoothie Recipes round-up. As you know, I'm here in the Pacific Northwest in Seattle and it was so amazing to see recipes pouring in from all around the country. Dietitians are so talented at creating original recipes that taste great and are nutritious, too. Every single one of these recipes is balanced and focused on supporting your health in a variety of ways. I divided them into several categories with about 8-10 recipes each so that you can find exactly what you're looking for, discover new recipe developer dietitians, and get inspired to step up your smoothie game this season.
The Smoothies
The post starts off with some more traditional tropical and citrus smoothies then moved to berry-based options. You'll see a lot of strawberries and blueberries being used – try frozen! They last a long time in the freezer.
After that, I've got a category called "banana based" and to be honest. many of these smoothies could fit in several different categories but some of these definitely are founded in the sweet, frozen banana realm and so this is exactly where you'll go when you've got ripe ones on hand.
After the banana category, you've got a big chunk of green smoothies and this is an incredible way to incorporate veggies into your breakfast or snack. Green smoothies should taste amazing and that's exactly what you'll find here.
Next up, you've got protein-focused smoothies. To be fair, about every smoothie in this whole 80 Healthy Smoothie Recipes is going to be balanced with protein but the ones listed in that section actually have the word "protein" in the title and are really focused on that nutrient. This is a great section to check out for those pre or post workout snacks.
After that, I've got the most fun category: unexpected ingredients. Beans? Maca, moringa, spirulina and other superfoods? Check. You'll even find a couple melon-based smoothies (including one of my own!). Next up, you'll see a big list of "Unusual Veggie Smoothies" – that's right. Beets, carrots, Swiss chard and beyond live in this section.
Finally, I've got a list of chocolate smoothies for those cocoa fans. I keep baking cocoa on hand at all times to use in my smoothies and you're going to love all these creative ideas. Beyond that, there's a big list of smoothie bowls for your breakfast or snacking pleasure. Some of these are just so unique and gorgeous. I included a section specifically for pumpkin smoothies which you can actually make any time of year because they're so nutritious and delicious. Canned pumpkin to the rescue! I end on dessert-inspired smoothies so if you love banana bread, carrot cake and chocolate truffles, make sure to read on to the end of this post.
Citrus and Tropical Smoothies
Cherry Lime Smoothie by Muscle and Manna
Ginger Turmeric Smoothie by Fannetastic Food
Easy Tangerine and Strawberry Creamsicle Smoothie by Nutrition ala Natalie
Orange Mango Smoothie by Bucket List Tummy
Mango Turmeric Smoothie by Your Choice Nutrition
Berry Based Smoothies
Chocolate Strawberry Power Smoothie by The Nutrition Adventure
Berry Kefir Smoothie by Wholesome Start
Strawberry Pineapple Green Smoothie by Dietitian Debbie Dishes
Very Berry Balanced Shake by Nutritions my Life
Strawberry and Spinach Smoothie by Fad Free Nutrition
3 Ingredient Blueberry Tea Smoothie by Nourish Nutrition
Strawberry Banana Chocolate Smoothie by Your Choice Nutrition
Blueberry Spinach Stacked Smoothie by Create Kids Club
The Antioxidant by Avocado Grove Nutrition
Wild Blueberry Vanilla Matcha Smoothie by Champagne Nutrition
Banana-Based Smoothies

Banana Nut Smoothie by Hoorah for Health
Blueberry Banana Smoothies by Healthy Ideas Place
Easy Strawberry Banana Smoothie by Nourished Simply
Berry Banana Smoothie by Live Best
Morning Glory Smoothie by the Gourmet RD
Calming Smoothie for Runners by Champagne Nutrition
Banana Dates Tahini Smoothie by Food, Pleasure & Health
Green Smoothies
Green smoothie Recipe by Shahzadi Devje
Tropical Green Smoothie by Carrots & Cake
Matcha and Chia Green Smoothie by Champagne Nutrition
Keto Protein Green Smoothie by the Keto Queens
Refreshing Peachy Green Smoothie by Chelsea Dishes
Orange Pineapple Green Smoothie by Back to the Book Nutrition
Protein-Focused Smoothies

Wild Blueberry Peanutty Protein Smoothie by Nutrition Starring You
ColdBrew Coffee Protein Smoothie by the Oregon Dietitian
Peaches n' Cream Protein Smoothie by Smart Nutrition
Tropical Mango Protein Smoothie by My Healthy Bites
Blueberry Almond Vegan Protein Shake by In Wealth and Health
Spiced Carrot Cake Protein Smoothie by Dishing Out Health
High Protein Vanilla Smoothie by Amy Gorin
Cherry Almond Smoothie by Jamie Lee McIntyre RDN
Strawberry Basil Protein Smoothie by the Oregon Dietitian
Unexpected Ingredients Smoothies
Blood Sugar Friendly Spirulina Smoothie by Milk & Honey Nutrition
Strawberry Buttermilk Smoothie by Nourishing Plate
Peach Basil Cottage Cheese Smoothie by Nourishing Plate
Blueberry Green Tea Smoothie by Champagne Nutrition
Cantaloupe Ginger Lime Smoothie by Jenna Braddock
Strawberry Kefir Smoothie with Oats by To Taste
Healthy Milkshake with Superfoods by Wholistic Living
The Maca-Scuse Me? by Avocado Grove Nutrition
Melon Vanilla Smoothie by Champagne Nutrition
Unusual Veggie Smoothies
Mango Smoothie with Carrots by Muscle and Manna
Sweet Potato Beet Smoothie by Bucket List Tummy
Cherry Beet Lemon Smoothie by Kiss in the Kitchen
Tropical Swiss Chard Smoothie by It's a Veg World After All
Mango Beet Breakfast Smoothie by Jenna Braddock
Chocolate Smoothies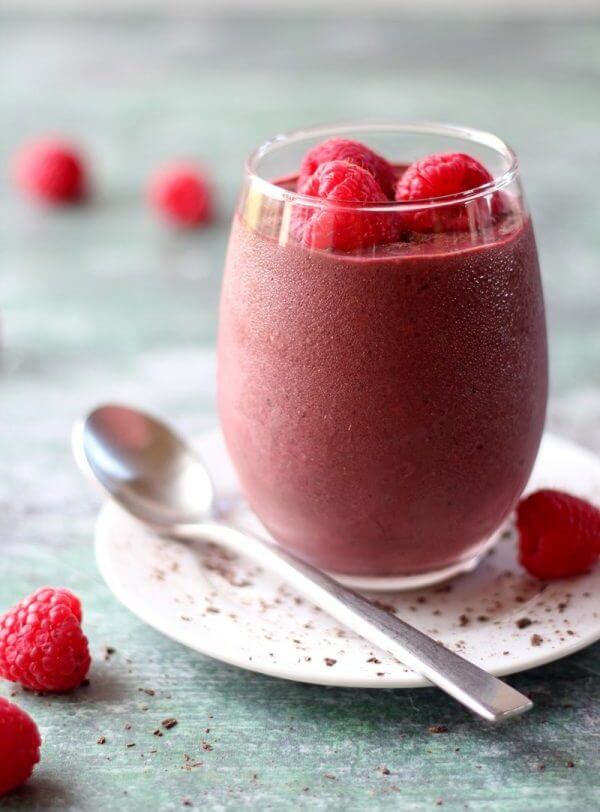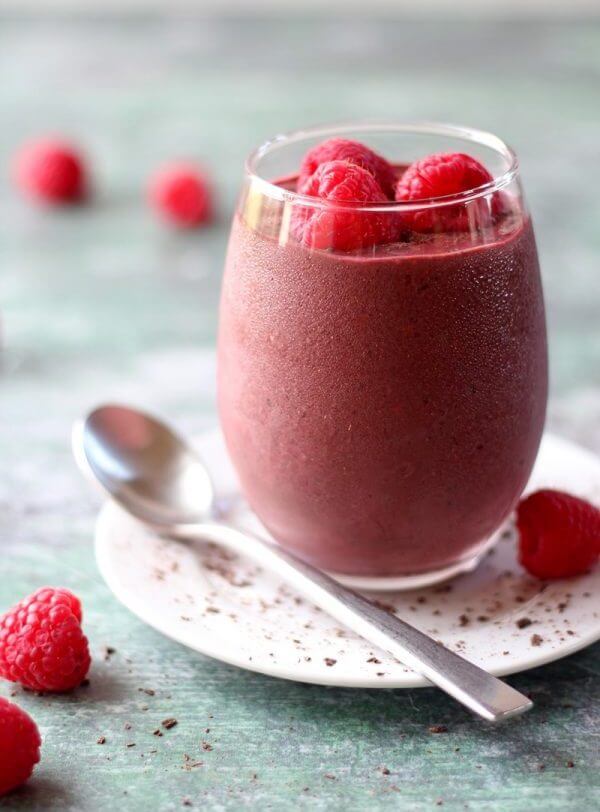 Chocolate Raspberry Smoothie by Healthy Ideas Place
High Potassium Chocolate Sweet Potato Smoothie by Being Nutritious
Chocolate Cherry Smoothie by Eating with Heart Nutrition
The Best Chocolate Banana Smoothie by Melissa Traub
Pumpkin Smoothies
Pumpkin Spice Smoothie by Better is the New Perfect
Vegan Pumpkin Spice Smoothie by Champagne Nutrition
Keto Pumpkin Smoothie by The Keto Queens
Pumpkin Pie Smoothie by Amy Gorin
Pumpkin Spice Almond Workout Smoothie by Smart Nutrition
Pumpkin Protein Smoothie by Champagne Nutrition
Smoothie Bowls

Sunshine Kiwi Smoothie Bowl by Lara Clevenger
Pineapple Mango Smoothie by Shahzadi Devje
Dragon Fruit Smoothie Bowl by Laurel Ann Nutrition
Mermaid Smoothie Bowl by the Plant Powered Dietitian
Easy Acai Smoothie Bowl by Crystal Karges
Cherry Cheesecake Smoothie Bowl by Kara Lydon
Matcha Green Tea Ginger Smoothie Bowl by Leanne Ray
Dessert-Inspired Smoothies
Vegan Banana Bread and Chickpea Smoothie by Sarah Gold RD
Spiced Carrot Cake Smoothie by Spicy RD Nutrition
Apple Pie Breakfast Smoothie by Homemade Nutrition
Keto Chocolate Berry Truffle Smoothie by the Keto Queens
I really hope you enjoyed all of these 80 Healthy Smoothie Recipes! If you happen to try some of them, please leave me a comment to let me know how they turn out.
Ginger Hultin,MS, RD, CSO
An award-winning, nationally recognized nutrition expert and media spokesperson.
Thanks for visiting! If you're like me: obsessed with eating, wine, going out and traveling, you're in the right place. Champagne Nutrition® LLC is a Registered Dietitian-run concierge virtual practice helping clients look and feel better. On this blog, you'll find cocktails, mocktails, and plant-based recipes that are easy to make quickly at home and pack for leftovers on your adventures.