"Ginger worked with us on foods to eat, an eating schedule, and provided encouragement about how to make improvements.
Most importantly though, she made the connections between different providers and advised on next steps that several doctors did not (as they all sat in their own specialties and didn't see the whole picture).
Without her advice, we would not have understood that a speech therapist was a vital component of the treatment and follow up. This led to new diagnoses and treatments that were literally life saving. We can't thank her enough."
THE GINGER HULTIN NUTRITION COMPANY
Nutrition can be confusing!
There is so much conflicting and misinformation out there that creates confusion and frustration,
getting in the way of your treatment and even working against you.
After working at some of the top cancer clinics in the US, Ginger has developed integrative nutrition protocols for cancer and other complex conditions that reduce treatment-related side effects, lessen stress and confusion about what to eat, and address inflammation at it's core so her clients feel better and more energetic even when they're navigating a health concern. 
Ginger is a "CSO" - a board certified specialist in oncology nutrition - and has a masters degree in nutrition from Bastyr University. Her team also holds advanced nutrition degrees, nutrition board certifications, the 'registered dietitian nutritionist' credential, and have years of experience in the field. 
With a health challenge or new diagnosis, you need to work with a highly trained, evidence-based expert so you have the peace of mind that you're doing all you can or your health and what's best for YOU based on the most updated research.
Nutrition is a science. You need a medical provider with the credentials, experience, and qualifications to help you with your diet.
Ginger Hultin Nutrition is a registered dietitian-run concierge virtual practice helping clients around the country feel better
and more empowered by balancing their health goals with eating food they enjoy. 
adjective
intəɡrādiv
: going beyond basic guidelines to seek the root causes for imbalance, looking at environmental impact, genetic predisposition, physiological, and psychological factors.
noun
nu̇-ˈtri-shən
: the process of eating the right kind of food for your body's unique needs
noun
dī-ə-ˈti-shən
: a medical professional with a degree in nutrition and national accreditation who is qualified to give people nutrition prescriptions and guidance 

YOUR DIETITIAN
Integrative, clinical registered dietitian nutritionist
Ginger Hultin MS RDN CSO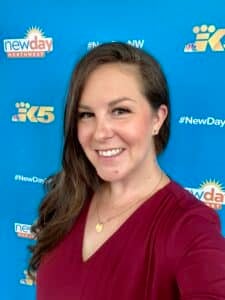 Why Concierge Nutrition?
Primary care physicians average 2300 patients per year. As a dietitian working in the hospital setting, I would see up to 20 patients per day….that's over 5000 patients per year. Medical care feels rushed or impersonal and that's not how I practice.
Concierge care equals better patient outcomes.
A study in the American Journal of Managed Care found that concierge medical service reduced preventable hospital care by
$120 million in health care savings per year as well as a per-capita cost decrease of $2,551 per patient.
These stats are based on primary care physicians but their aim is to be able to spend more time on preventive care.
That's what we do! Having your own registered dietitian nutritionist is a critical part of your care team whether
you're perfectly "healthy" or you've got some things to work on.
Ginger Hultin Nutrition Areas of Specialty
Nutrigenomics (DNA nutrition/health testing)
Understand how diet influences gene expression and ultimately your health!
Learn about dietary patterns and genetic factors that can prevent or reduce risk of disease
Get a personalized nutrition plan based on your genetic makeup
Integrative Nutrition Support

A holistic approach to wellness though nutrition
Eating for hormone balance/polycystic ovarian syndrome (PCOS)
Decreased inflammation and pain
Increased energy and vitality
Guidance on dietary supplements and nutrients your body needs

Chronic disease management
Autoimmune disease support
Cancer risk reduction and treatment management
Heart health (lowering cholesterol or blood pressure)
Diabetes or pre-diabetes treatment and prevention
Digestive issues (IBS, IBD, pain, bloating, constipation, diarrhea and beyond)
Inflammatory conditions (including Long COVID/post-COVID conditions)
Liver health (fatty liver, cirrhosis)
Medical lab interpretation
Integrative oncology support
A diet to support your changing needs during treatment
Nutrition to lessen side effects during treatment
A pathway to managing your weight and muscle mass through treatment
Answers to questions about what foods to eat (and which to avoid)
Dietary supplement guidance and referrals out for lab testing
Customized diets and meal plans
Vegetarian/vegan
Ketogenic/low carb
Low FODMAP/low fiber
Mediterranean/heart healthy
and beyond!
"My husband and I were concerned about high cholesterol. We worked with Ginger on changing our diet. 
She opened my mind to adapting a more plant-based way of eating, which in turn helped in many different ways.
This advice has helped me be more mindful of my food choices. I feel she provides easy alternatives to a diet that is easily obtainable.
Thanks Ginger!" -CJ Seattle