My Year at Orangetheory Review
You've heard of Orangetheory….the gym with the orange lights and equipment you see everywhere you go? Classes packed, people running on treadmills and lifting weight…yes, it looks fun and it is! I spent a year doing Orangetheory several times a week and so I wanted to share my year at Orangetheory review with you before you try it yourself to keep you from getting embarrassed or hurt.
I recently wrote about my year doing CrossFit and since that year was followed up with a year of Orangetheory I thought that would be helpful to you. The thing is, I live in a gym-desert. Options are limited near my house – a residential area of south Seattle. When Orangetheory opened up downtown near my office, though it was a few miles away, I signed up as a founder at their location. Read on to learn more about my year at Orangetheory review and if it might be the right workout for you. I've got tips below as well for surviving (and thriving in) your first class.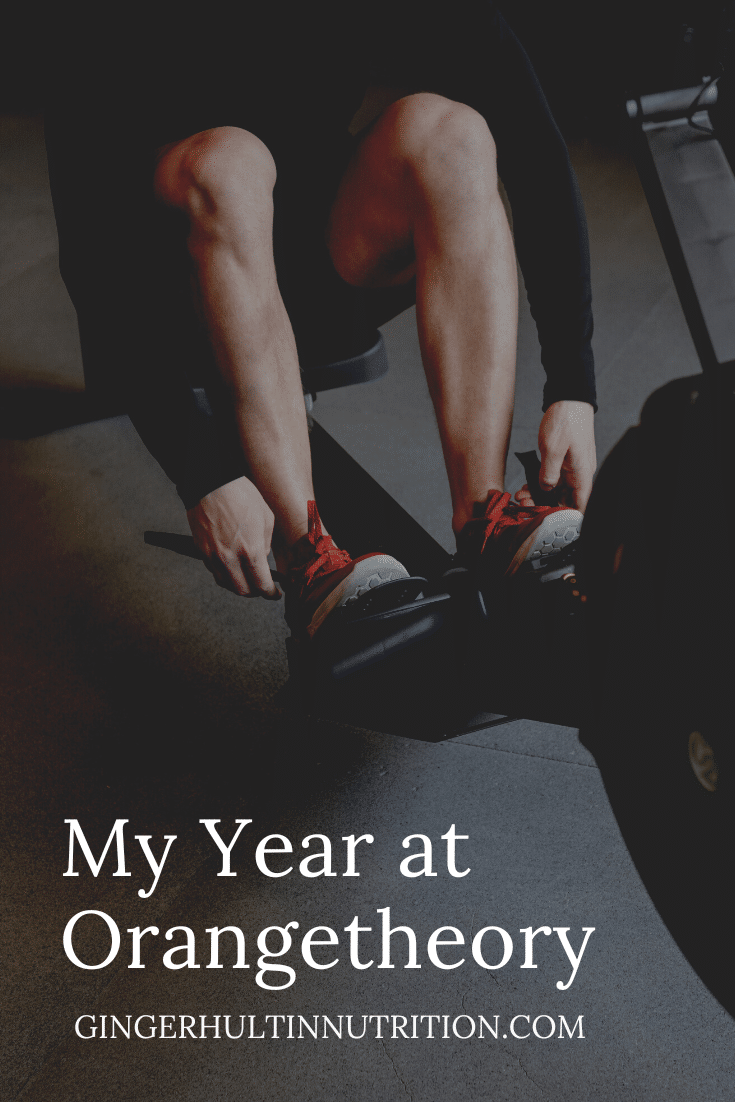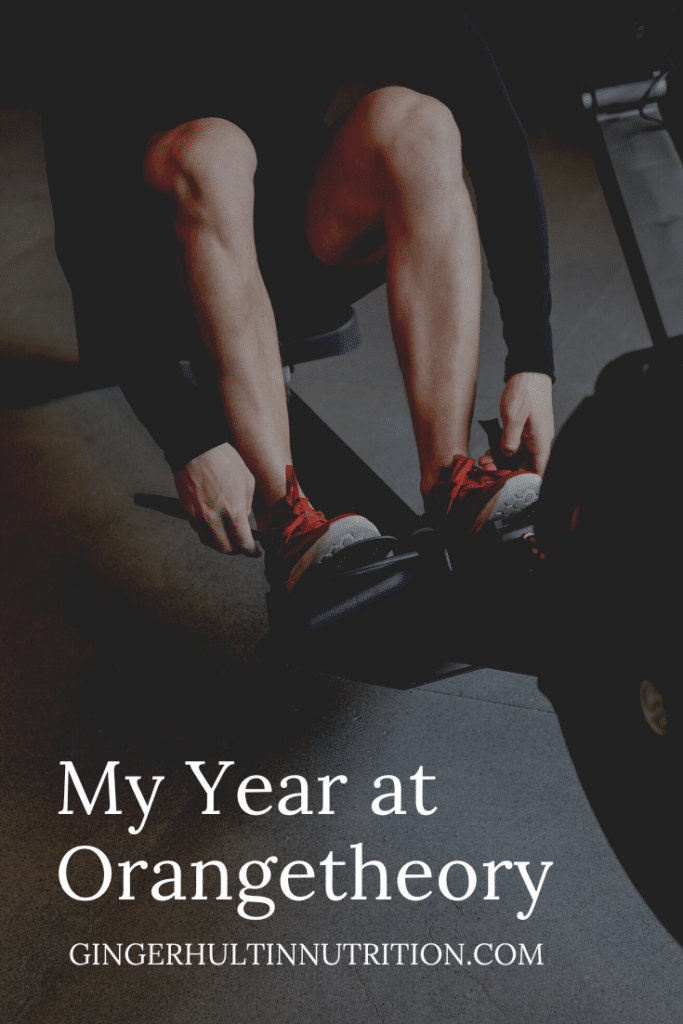 What is Orangetheory Fitness exactly?
Orangetheory Fitness is a fitness franchise that was started in Florida in 2010 by fitness guru Ellen Latham. The foundation of the workout is a group training setting based on ~25 minutes high intensity interval training (HIIT) on treadmills and row machines blended with ~25 minutes of strength training. There are now locations in most states as well as many countries around the world. It is hugely popular and can fit a lot of people in each class (around 30). Even though there are many classes offered at each location, during my year at Orangetheory I constantly had a hard time getting a spot at a time I wanted. It's a very trendy workout.
Is it worth all the hype?
I mean…yes! I can see why people love the workout for a few reasons; what I like about it is that it got me running when normally I wouldn't. They mix each workout up so much – going up hills, going "all out" (at fastest speed), taking a walking break – every day is different. It can get even a non-runner running. And you can always power walk if needed. In the weight room, the moves are pretty standard: lunges, squats, deadlifts, push-ups, bicep curls, tricep extensions,  plank and other abs, TRX straps, bench presses with free weights – that kind of thing. But suddenly you're combining your cardio and strength into one workout. I like that.
I love that Orangetheory uses heart rate monitors to gauge the intensity of your effort. Your heart rate pops up on a screen and the idea is that when you're training in the "orange" zone, you're going to maximize the after-burn, dipping into energy stores well after you walk out of the gym door. If you're a competitive person, you can compete against yourself and others up on the 'board' so this could be exactly the workout for you.
Takeaways from My Year at Orangetheory review
So what did I get out of my year at Orangetheory? Some really great workouts! I ran, I lifted weights, and I was friendly with the other Orangetheory goers. I got faster and I got to drop in to other classes all over the country when I was traveling. That's a huge bonus for me.
I definitely recommend it as a fun group fitness activity that's accessible in many areas of the country and perfect for travelers and people that get bored by doing regular gym workouts.
Here's a list of the pros and cons after My Year at Orangetheory Review:
Pros of Orangetheory
It got me running! I worked out way harder than I ever would on my own.
Because you sign up in advance and there's fees for no-showing, you go even if you're not feeling like it.
The trainers are generally good – very peppy, played good music, and are professional.
It's relatively affordable – they have unlimited and 8x per month packages. Honestly with my schedule, 8x per month is about right. They allow you to pause a couple times per year and they treated me well when I was doing that and when I was canceling my membership. No hard sell.
You don't have to be in amazing shape to try it. I find it much less intimidating than Crossfit and there is a wide range of fitness levels and ages attending.
I found the heart rate monitor on the board very motivating. You can secretly compete with people you don't know and I know that I worked out harder because of it.
The weight routines are well designed. They're always different and I found them relatively challenging. They work major muscle groups and keep the participants engaged.
Cons of Orangetheory
Ew! The heart rate band is hard to keep clean and it also kept cutting my chest where it was rubbing as I worked out. I tried an arm band but they're more expensive and they didn't read well on me, so I stopped using a monitor which isn't really as motivating when you're not up on the screen.
I never got hurt, but you could. I'm a huge stickler for proper form and the trainers did a pretty good job supporting that for people the but the classes are so large and there are so many beginners that I saw some horrifying lifts…swinging weights, curved backs, hyper-extension and beyond.
This might just be Seattle…but there was no community at this gym. "High fives" felt forced and awkward and no one ever talked to each other. It was just in and out, that's it.
Sometimes instructors (and some of the motivational quotes around the class) talk about "earning food" through working out. I really didn't care for some of the nutrition advice some trainers would spout…not that they should ever BE giving nutrition advice.
They seem to have a lot of turnover, at least at the gym I belonged to. Instructors and front desk folks don't stick around long which makes it hard to develop a relationship with them.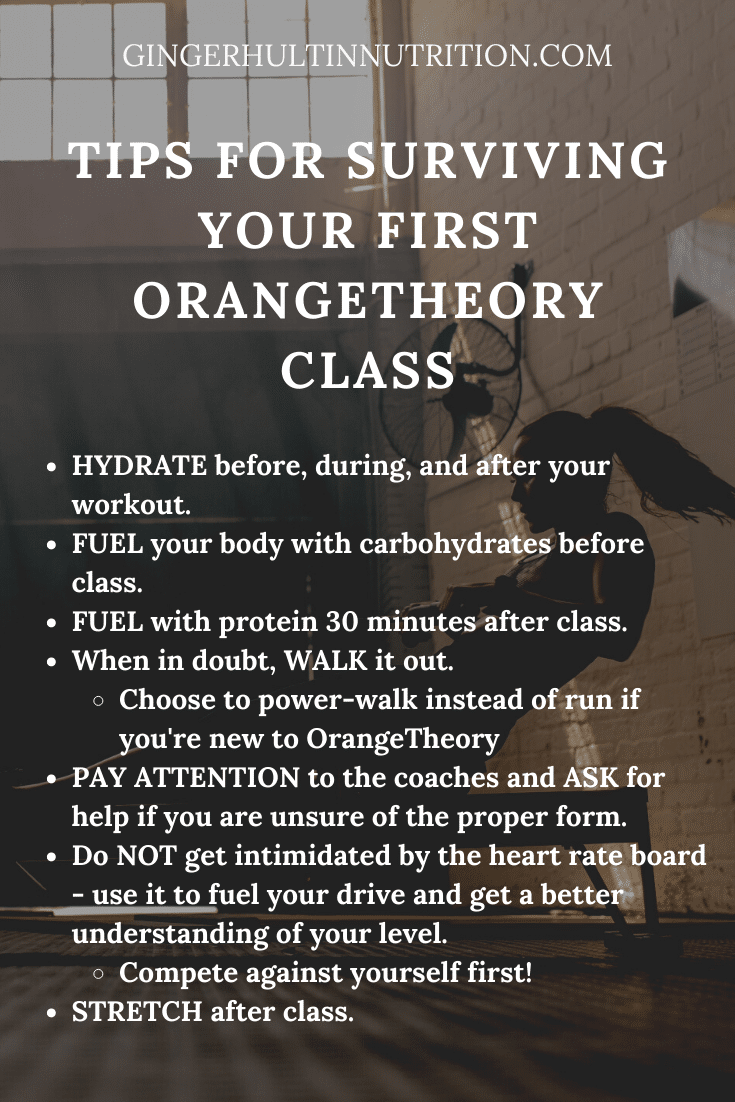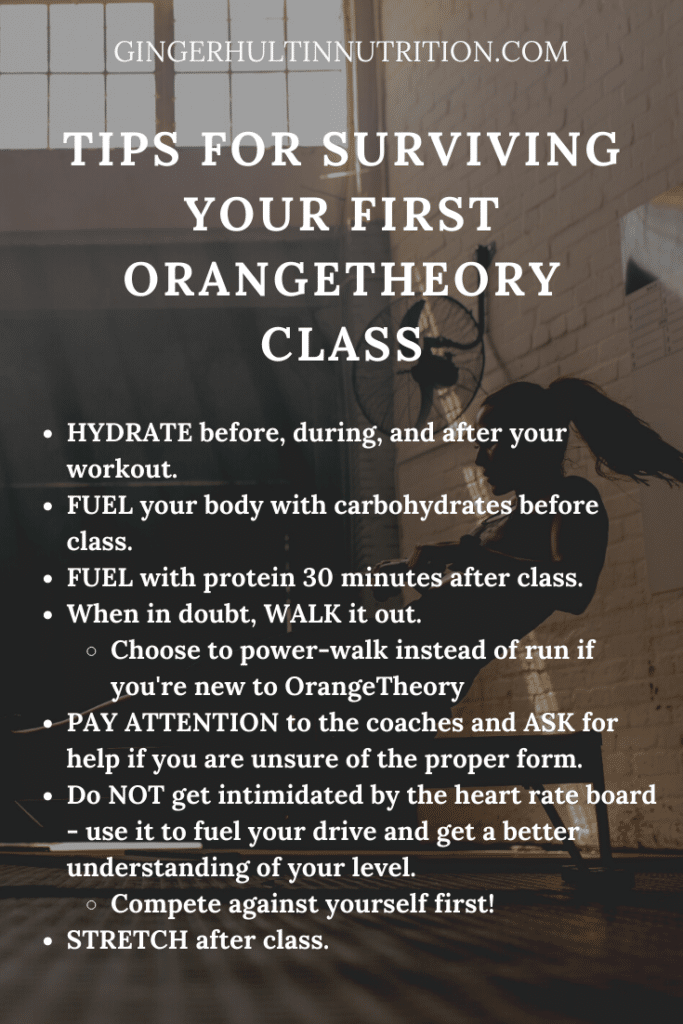 Should You Try Orangetheory?
Yes. I enjoyed my year at Orangetheory and it kept me engaged. I like that it got me running, too – that was a fun challenge. I'd recommend trying it if you're interested and for many it is a great workout long-term. In the past they have offered a first class free which is a nice way to test the waters before starting a membership. Definitely take the time to go early and meet with a trainer who can get you oriented. On your first class, just take it slow and don't ever try to lift weights above your comfort level.  Stay hydrated and fuel yourself properly. And by fueling yourself properly, I mean making sure you've got the calories, protein and anti-inflammatory foods to drive your workout power. I'm so into all things anti-inflammatory right now… so much in fact that, aside from this blog post, I also wrote an entire book about it! Here's a link for the Anti-inflammatory Diet Meal Prep book if you need more support in this area.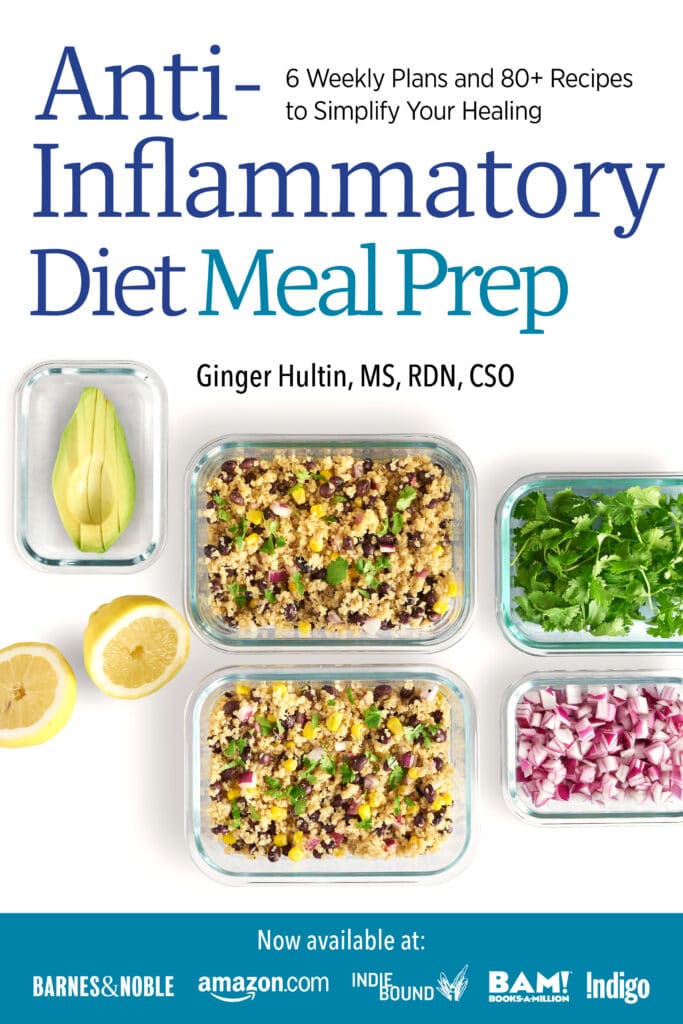 Meeting with a Registered Dietitian can really help you understand how best to eat pre- and post-workout when starting a program like Orangetheory. Let me know when  you try it!
Ginger Hultin,MS, RD, CSO
An award-winning, nationally recognized nutrition expert and media spokesperson.
Thanks for visiting! If you're like me: obsessed with eating, wine, going out and traveling, you're in the right place. Champagne Nutrition® LLC is a Registered Dietitian-run concierge virtual practice helping clients look and feel better. On this blog, you'll find cocktails, mocktails, and plant-based recipes that are easy to make quickly at home and pack for leftovers on your adventures.